About Us
Fort Wayne, Indiana is a top destination for most vacationers and group travelers visiting Indiana. 
When you need a reliable charter bus company, Prosperity Charter Bus is here! Contact our team of transportation reservation specialists!
Why will you choose us?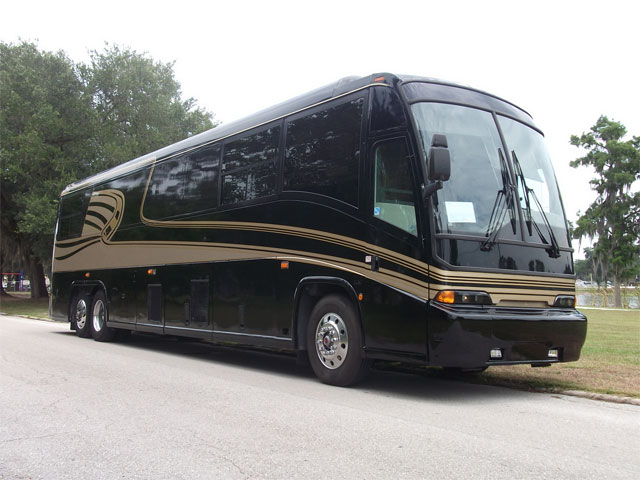 If you are looking for quality chartered bus services that you can rely on in Fort Wayne, Indiana, Prosperity Charter Bus Fort Wayne is the company for you. Based in Fort Wayne, we have been providing high-end bus services with Fort Wayne and the surrounding areas. With many years of operations, we now have had enough time to build enough experience to offer just the best as far as chartered bus services are concerned. We take pride in total customer satisfaction, this is what has made us your number one stop for quality and reliable bus services.
We operate a range of modern vehicles that meet all chartered bus requirements. Our experienced team of drives will take care of your group. You don't have to worry about having to hit new roads, road meanderings within the town or having to drive on busy main highways. The driver will take great care of all this ensuring that all the passengers on board reach safely and efficiently to their preferred destinations.
Besides offering quality and competitive services our rates come at pocket-friendly rates. We also offer you various travel tour packages that you can take up during your travel. During a bus tour, all you have to do is to sit back while our experienced driver takes charge. Our reliable services help you save a lot of money. If you hoping to save you time and fuel this the traveling company to look for.
When you hire our chartered bus services you have access to top premium features and amenities. All our charter buses are fitted with modern fittings that include a steady supply of the internet through Wi-Fi connections, flat screen, and curved screen television. Power sockets, internal washrooms, and additional legroom on the sitting spaces.
Indeed, going on vacation or traveling in groups can be a stressful experience. Not only do have to focus on accommodations but also you have to plan on traveling costs. The costs include the means of transport and how you will reach various destinations comfortably. In many cases you will find that traveling by, train or on personal cars is expensive, it forces you to go for a cheaper traveling option.
Don't let planning for your vacation/ group transport trouble you. Sit back and relax at Prosperity Charter Bus Fort Wayne we will take care of everything. With our services, you will realize that traveling on a chartered bus is one of the most reliable means of transport for any kind of group traveling. If you are looking for trustworthy chartered bus services in Fort Wayne, Indiana we are just a call away call our customer care line and we will be pleased to serve you.
Get A Free Quote Now